Student Portal Information and Guidance
The Arbor Student Portal is where all students can go to view their student profile and check on important information relating to school life. The Student Portal will allow you to…
See what events you have coming up

See which classes you're taking

View your attendance and behaviour stats

See which homework assignments you've got coming up

Submit completed assignments

View your assignment marks and comments
Here is a short video that will give you an overview of the Student Portal:
What's on the Arbor Dashboard?
When you log in, the first page you'll see is your Arbor Dashboard, from which you can access all of the areas of the Student Portal. 
Using the menu at the top you can access your items to access your calendar or your account, take a look at the sections below for further details. You can also sign out.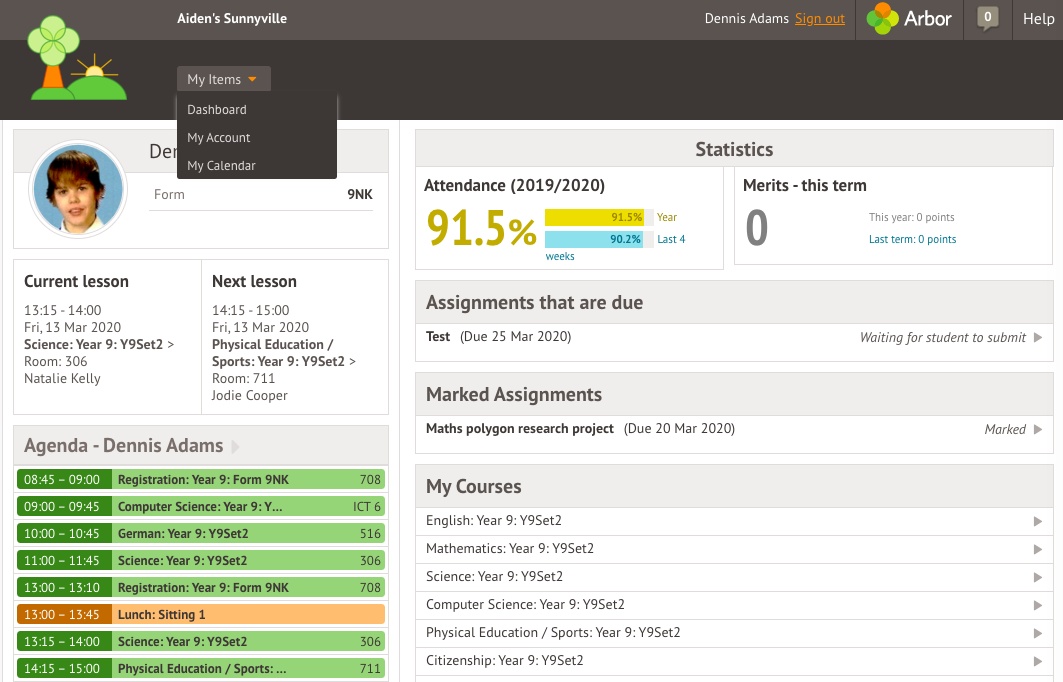 In the Calendar section, your last and next events are shown. You can also see all the events you've got coming up for today, as well as what room it will take place in.
On the main page, you can see your attendance, and how many behaviour points you've been awarded. You can also see your assignments – take a look at the section below for more details.

In the My Courses section, you can see all the classes you've been enrolled into. Top Tip: You can click the course to see more information, including when the last lesson is scheduled for.

Resetting your password and viewing your calendar
If you go to My Items > My Account you can see your current username and password. Click to change the password you'll use when you next sign in.

To see a full calendar of your events go to My Items > My Calendar. 
To change the date, click on the Calendar icon to skip ahead and see what's coming up, or use the buttons to view today, this week or this month.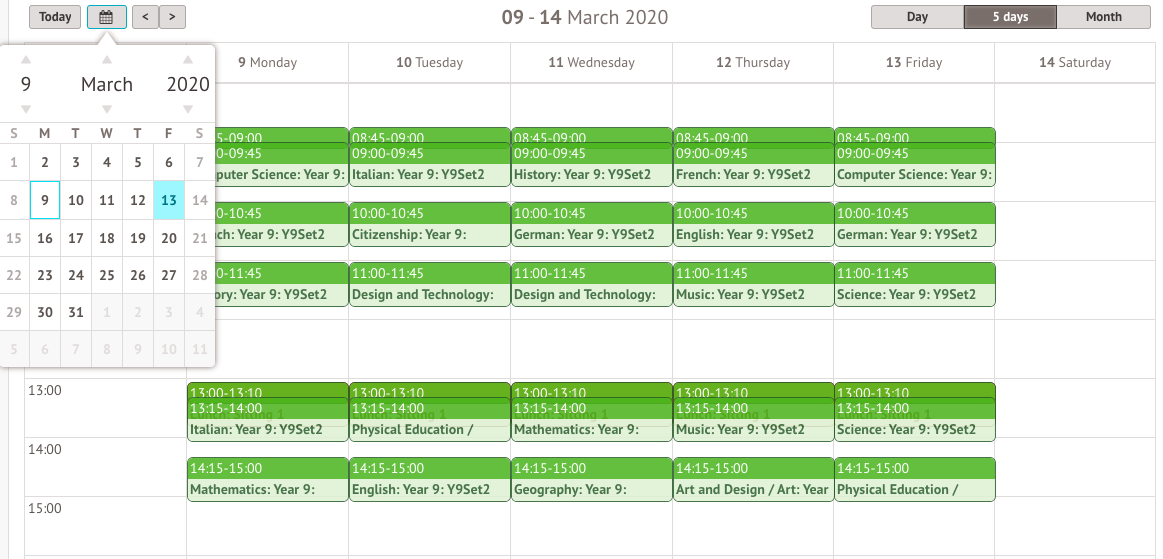 Assignments
If you've got any homework (known as Assignments in Arbor), you'll see this on your Arbor Dashboard. Click the assignment to view more details.

You'll be able to see what class the assignment is for, as well as the due date and the task required. If the teacher has sent over any resources for you to use they will also show here for you to download.
To submit your completed assignment, click the box. Select the file then upload it.
Don't press Mark as Submitted until you've uploaded all your files, as you won't be able to go back and add more later!
To delete a file, just click the bin icon.
Once you've submitted your assignment, you'll see it says it is waiting for the teacher to mark it.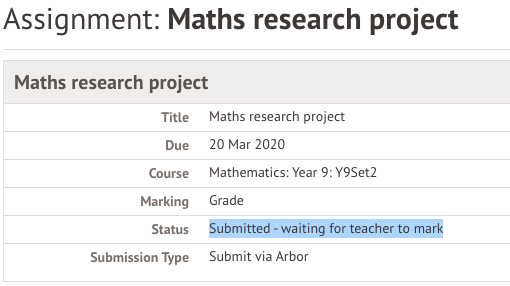 Once your teacher has marked your assignment, it will show on your Arbor Dashboard as marked.
You can click into the assignment to view your mark and any comments.